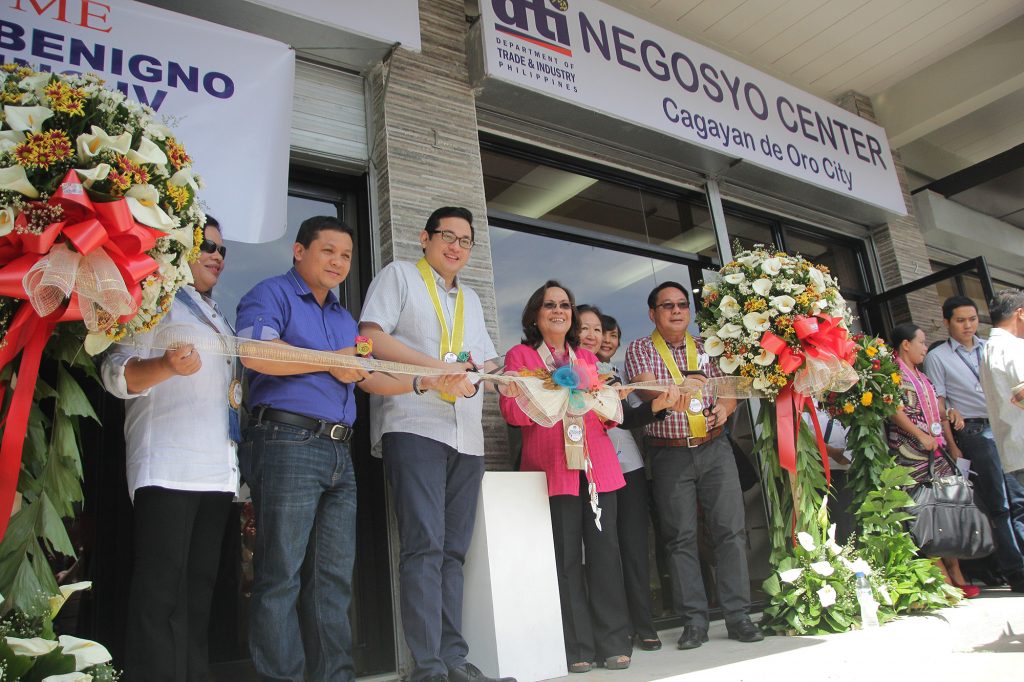 It's all systems go for the Go Negosyo Act with the launching of the country's first-ever Negosyo Center today (Thursday) in Cagayan de Oro City.
"The opening of the first Negosyo Center in the country eases the doing of business in the city, as it will help fast-track government processes in putting up a business," said Senator Bam Aquino, author of Republic Act 10644 or the Go Negosyo Act.
"The Negosyo Center will boost the development of micro, small and medium enterprises, creating jobs and livelihood in the community," the senator added.
Aquino said the Cagayan de Oro Negosyo Center will be the first of many, as RA 10644 mandates the creation of such in all provinces, cities, and municipalities in the country.
"We are closely working with the Department of Trade and Industry (DTI) to establish more Negosyo Centers all over the country," Aquino said.
Aquino said Negosyo Centers will provide a unified and simplified business registration process, making it easier for entrepreneurs to register and start up their businesses, as well as gain access to sources of financing.
"By making business registration simpler and more efficient, we hope to encourage more Filipinos to start their own small businesses to stimulate the local economy," Aquino added.
In addition, the Negosyo Centers will provide courses and development programs, training, advice on business conceptualization and feasibility, financing, management, capability building, human resources, marketing and other support services.
"We call on the businessmen and entrerpreneurs of Cagayan de Oro to engage with the Negosyo Center and give feedback on its operations so we can continuously improve its services to the public, as we replicate it nationwide," Aquino added.
The DTI provincial office at the ground floor of Antolin Building in Cagayan de Oro City will house the first Negosyo Center in the country.
Aquino will attend the launch together with invited local officials, Cagayan de Oro City Vice Mayor Caesar Ian Acenas, Misamis Oriental 1stDistrict Rep. Peter Unabia and Governor Vicente Emano.
Also attending the event are DTI undersecretary Zenaida Maglaya, DTI Misamis Oriental provincial director Eliza Pabillore, assistant director Jerry Clavecillas of the Bureau of Small and Medium Enterprises Development and assistant regional director Linda Boniao of DTI Region 10.
The DTI will also sign a memorandum of agreement (MOA) with several industry partners to provide technology enablement and coaching sessions for MSMEs.